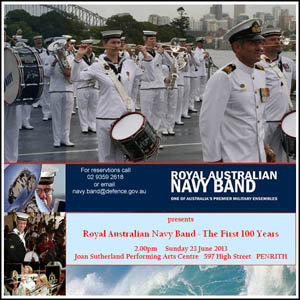 2013 ROYAL AUSTRALIAN NAVY BAND FIRST 100 YEARS CONCERT
Sunday the 23rd of June 2013. 
Starting the Celebrations of the first 100 years of the Navy Band will be a concert at the Joan Sutherland Performing Arts Centre, 597 High Street, Penrith starting at 2.00pm on the 23rd of June.
For reservations (Highly recommended) ring 02 9359 2618 or email This e-mail address is being protected from spambots. You need JavaScript enabled to view it .
Keep an eye on the website as more events will be posted as they come to hand.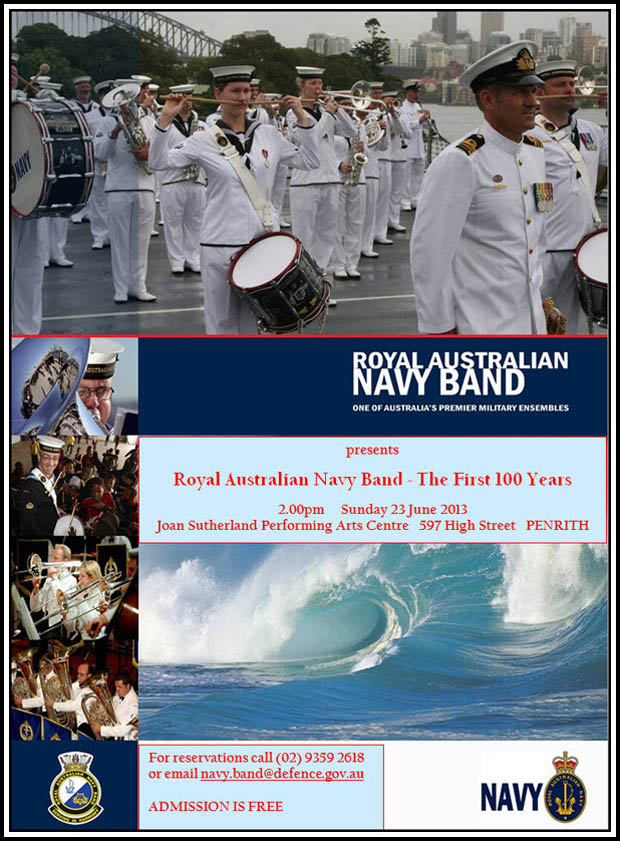 The comment section is restricted to members only.