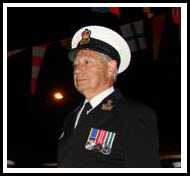 Commendation awarded to a long serving Association Member.
A deserving Commendation was recently awarded to RANR CPO Musn Arthur Timms (Ret) in a surprising presentation.
Unaware of proceedings that were to take place at the Friday Australian Naval Cadets Divisions, Arthur wore his uniform thinking that the training ship was to receive a runners up perpetual trophy recently awarded to TS Marmion.
During the evening there as an announcement that a member was to receive an award.
To Arthur's surprise he was called to the Dias and was presented with the commendation awarded by the Australian Naval Cadets. He then noticed his Grandchildren and wife, Jean, who knew of the presentation and had gathered other family members to witness this important event.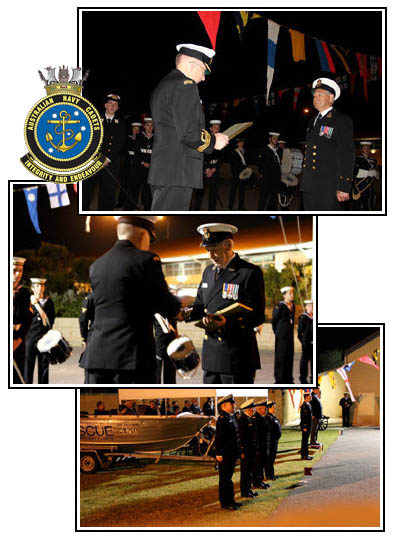 TS Marmion has been honoured to have Arthur with them training the Drum Corp and I have had the privilege to visit them with Arthur and hear the wonderful job he has done over many many years.
Congratulations Arthur, it couldn't go to a more fitting member of our association.
Errol Hatch.