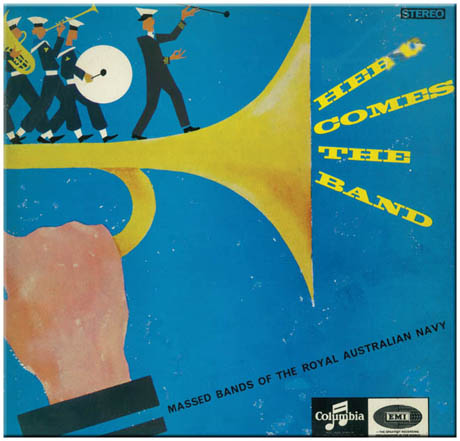 HERE COMES THE BAND. 
Massed Bands Of The Royal Australian Navy.
1966 but needs clarification.
Conducted By LTCDR George Hooker, M.B.E, L.R.A.M, A.M.U.A, R.A.N.
Original Album from Jim Hawkins.
 
Not a lot of info regarding this album (No cover notes), except to say that the marches are at 120 and the Drum Corps carries the beat across to the next march allowing for an uninterrupted marching program on each side.