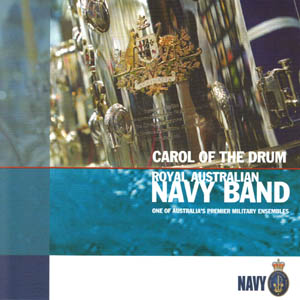 CAROL OF THE DRUMRecorded at RAN Band Studios, Waterloo 2005
There were no cover notes with this CD recording.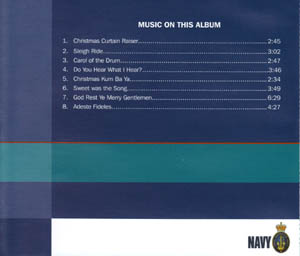 THE BAND
The band comprises seven detachments positioned around Australia. Two detachments of full-time musician's are stationed at the naval establishments, HMAS Kuttabul, Potts point and HMAS Cerberus, Wesren Port. Five reserve detachments are stationed in Sydney, Brisbane, Adelaide, Hobart and Perth.
The band incorporates a fleet of ensembles to assist in fulfilling its mission to promote the Royal Australian Navy. All members of the band perform in the ceremonial ensemble of each detachment. To ensure versatility, each detachment maintains other capabilities including,